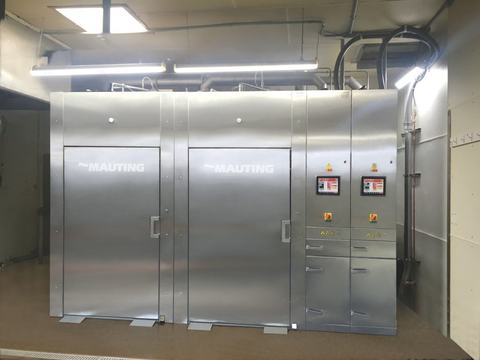 Production of dried meat sticks in our chambers
An American producer of meat products bet on our smoking chambers and this spring we have installed two electrical smoking chambers – type UKM 2002.E -  for production of dried meat snack sticks.   
The producer is very satisfied with our smoking chambers, with quality of processed products, which are tastier than those processed in old smoking chambers. In addition to that the processing time has been shortened significantly. The processing time was 12 hours originally, however it is only 3,5 hours in the Mauting chambers.