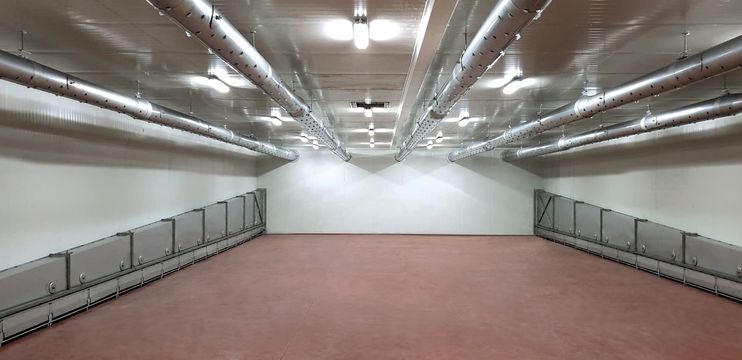 Our satisfied customer in Bosnia and Herzegovina
Our experience with Mauting equimpent
Our first contact with Mauting equipment was at Mauting headquarters in Valtice, Czech Republic when we went on a meeting to discuss wheter Mauting could offer us what we needed and wanted.
Soon afterwards, in 2018 we purchased Rippening and maturing chamber, as well as Cooking, baking and chilling chambers. Al! the equipment was inteded for aur new production plant, with !atest and most contemporary equipment for production of al! varieties of meat products.
Our new production plant was the most significant and the biggest investment we've made so far - we wanted to secure the highest possible quality of products for aur customers and also thanks to Mauting, we have made it.
Mauting equimpent for this kind of food industry has praven to be one of the best decisions that we have made. Our food operators and food technologist have easily learned how to obtain the  best results from any process that involves Mauting equipment- and of course, that wouldn't be possible without unreserved support from aur partners and friends  from  Fiba  d.o.o. Serbia. The support we had and still have from Fiba d.o.o. is one of the key pillars of aur success.
Today we produce variety of smoked and cured products, as well as cooked products  that have pleased even the most demanding customers. We deliver aur  products in whole  country, from south to north and we get daily feedback from aur customers. Our sales have gone significantly  up thanks  to good raw materials, carefully selected recipes and dedication to every step of the process.
In 2021 we have decided to broaden aur capacities by installing new and bigger Rippening and maturing chambers - this time again we chase Mauting. By choosing Mauting equipement again we have shown how satisfied we were the first time and decided to move forward with it.